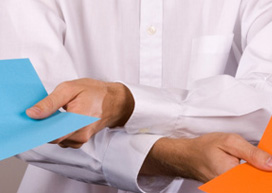 Are you delegating efficiently?
Jun 14th
"Climbing the corporate ladder requires you to hand over day-to-day tasks to others. But many people find this very difficult to do – or do it in a way that leaves everyone feeling unhappy and demotivated."
I was asked recently by The Financial Times to comment on the knotty task of delegating efficiently. We discussed the most common problems in delegating, how to overcome a fear of letting go, how to delegate well, what tasks to delegate, and who actually gets the credit when you've delegated a task?
I think it's important to create a sense of ownership and empowerment. The