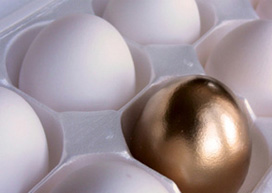 A clutch of awards!
Jun 26th
We always choose to work in 'blended teams' with our clients, building the ownership and skills for ongoing work to transform performance, and helping to boost energy and commitment.
So we are especially delighted at the recent success of our client, Birmingham City Council, the largest local authority in Europe. BCC has just been garlanded with no less than four awards for its BEST programme, which was designed, developed and piloted with Stanton Marris.
BEST is an innovative and ambitious employee engagement programme designed to create a culture of innovation. Its success has been recognised in the past two weeks by four major prizes: 
1. Gold Award for HR Excellence, HR Excellence Awards 2009
2. Employee Engagement Strategy of the Year, HR Excellence Awards 2009
3. People Management prize, 2009 Management Journal Awards
4. HR Innovation prize, PPMA Awards 2009
All of us at Stanton Marris congratulate our client on this tremendous success.
For further information on the Birmingham BEST programme
This article is filed under: engagement