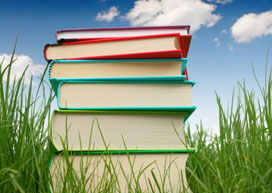 If you haven't read this yet, you should
Apr 06th
How often do you read a business book and come away completely satisfied? Like a perfect five course meal with three wines.  In this case my metaphorical five course meal was in a restaurant that has been open since 1981 and I've never visited, so all the more surprise that it catered perfectly to my tastes which are not, as you may know, entirely mainstream…Enough of the analogy – I have just been through "Gary Yukl's Leadership in Organizations (7th ed)"  published by Pearson.
Yukl has been researching and writing on leadership for 40 years and this textbook for business schools is on the 7th edition, much updated and revised over the years since it first came out in 1981.
There are libraries of theories, models and prescriptions on leadership  – I've certainly read a stackful over the last 20 years – but how to make sense of it all? They all sound plausible but what theories and concepts of leadership have any demonstrable, evidenced, link to leadership effectiveness and organisation performance?  The answers are all here for those with the patience to seek them.
Don't skip to the last chapter to find Yukl's "The 7 (choose-a-random-letter)of leadership" because he eschews the easy answer. But it's going to help me articulate the 10 Killer Questions of leadership (sorry to disappoint but I am a consultant, not an academic!)
What's your top business book?
This article is filed under: leadership, organisational performance