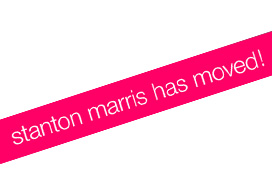 We've got a new office and website
Sep 06th
After 10 years and many fond memories of our Fitzrovia townhouse, we're moving to a restored warehouse in the historic area of Farringdon, close to Smithfield Market.
From Monday 6 September 2010, our new address and telephone number is:
24 Greville Street
London
EC1N 8SS
Tel: +44 (0) 203 008 4461
We've chosen a new space to support our new way of working which is to provide flexible support for our clients in close collaboration with our network of associates and affiliate partners, whether it is from our London 'hub' or internationally.
We have also updated our website, so please do visit us online at www.stantonmarris.com for instant access to fresh learning, ideas and a wide range of resources on organisational change, leadership and strategy challenges.
Warm regards
From all the team at Stanton Marris
PS. Please don't forget to update your records!