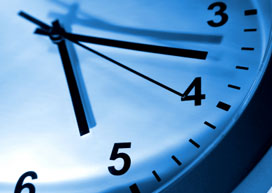 What are the risks of working with leaders?
Nov 17th
A client asked me this very good question in a discussion about leadership capability. You've talked about the risk for us as leaders of the organisation, he said, but what are the risks for you as leadership practitioners? What keeps you awake at night?
This is the answer I came up with:
Being spat out. If leaders don't like what we have to offer, they are in the driving seat and they can simply reject it by disagreeing with it or devaluing it. That's why we work so hard to tailor leadership work to the real needs of the business, and make sure we work with real business challenges, not just set-piece leadership material.
Not having impact. By impact, we mean getting through to leaders, getting under their skin so that they personally choose to make the effort to do something differently. I've heard Harvard residential leadership courses described as, "Great networking, but not really relevant to my role here." That's not having impact.
Cynics, perhaps surprisingly, don't bother us. They are sometimes just looking for something to engage them, and their energy can quite suddenly turn around to become a positive driving force. One of my best moments running a leadership course was hearing a cynic say, "I've never before seen a good reason to change my default style. Now, I see a reason to make that effort."
So that's what keeps us awake at night … and the challenge that makes us want to go to work in the morning.
This article is filed under: leadership development